The Best Zombie-themed Games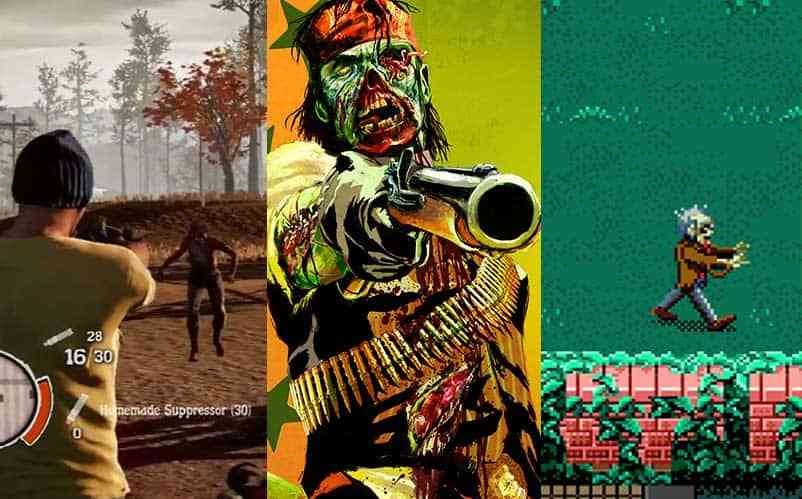 The idea of the 'undead' has captured our imaginations for generations. We can trace the roots of our fascination with zombies back to the early folklore of Haiti, and there is even evidence to suggest that the undead were alive in our collective psyche as far back as ancient Mesopotamia.
It seems that we humans have always loved a good 'fright night', and flesh-eating, half human-half monsters that cannot be killed are certainly terrifying. Lately, zombies have been enjoying something of a revival in the horror scene – for a time it was nothing but teenage vampires and werewolves – and we're very happy to have these grotesque creatures back on our screens and in our nightmares.
The Rise of the Undead
Zombies may have lurched back onto our screens in movies and TV shows, but in the land of online gaming they never really went away. In fact, zombies make the perfect 'bad guys' because they are so hard to kill. A first-person shooter game gets a whole lot more interesting when the guy you just shot keeps crawling towards you – legs and arms hanging on by sinewy strings of flesh; eye balls dripping out of sockets. What's more terrifying than a human without humanity? And who wouldn't want to blast those suckers to pieces?
Making a list of the best zombie-themed games online was harder than we thought it would be. There are more than a few strong contenders for the top 10, in fact, we could easily have filled a top 20. Instead, we've decided to highlight the top 4 games we have come across. Hopefully, you'll love them too!
Telltale's The Walking Dead
No talk of zombies could neglect to mention the phenomenon that is 'The Walking Dead'. The TV series of the same name is set in the same fictional world as the game and the original comic book. The game centres on a character called Clementine. As you move with her through a world afflicted by a zombie apocalypse, you'll have to make choices that will affect the outcome of the story and essentially re-write each chapter.
They Are Billions
We've chosen They Are Billions because it's an awesome game but also because it's a world building game. The style is decidedly steam punk, which we think you'll agree lends itself perfectly to the horror genre. You will need to sharpen your strategy skills in order to survive and manage your resources, all the while fighting off a plethora of zombies that try to attack your stronghold.
Dead Nation
Dead Nation has a place on our list and in our hearts because it is the perfect example of a classic, zombie shooter game. All you have to do is battle your way through the different levels by massacring any zombie that gets in your way. Watch out though, because these undeads come in all shapes and sizes.
Blood Suckers Slot
No list would be complete without a slot game. Slot games have fully embraced the horror genre and there is a multitude to choose from. If you like your games to come with the chance of winning a jackpot, then horror slot games are the games for you.
Check out all the free online slots Canada has to offer at https://slotscanada.ca/ and find the one that scares you the most! We've chosen Blood Suckers because it comes from one of the top software providers, has an RTP (return to player) rate of 98% and is full of special features. We'll admit, the game is a little vampire heavy, but the dark, twisty and gruesome vibe of the undead is alive and well.
---